You may remember Cholma from such exciting tales as The Christmas Caper and Halloween Hijinx, both written by Cho (of StoryTime Fame). If you don't remember Cholma, it looks like you have some reading to catch up on first!
For everyone else, move right along to today's lineart: Cholma! He's one tough cookie, and it looks like someone is about to get a face-full of psychic blast!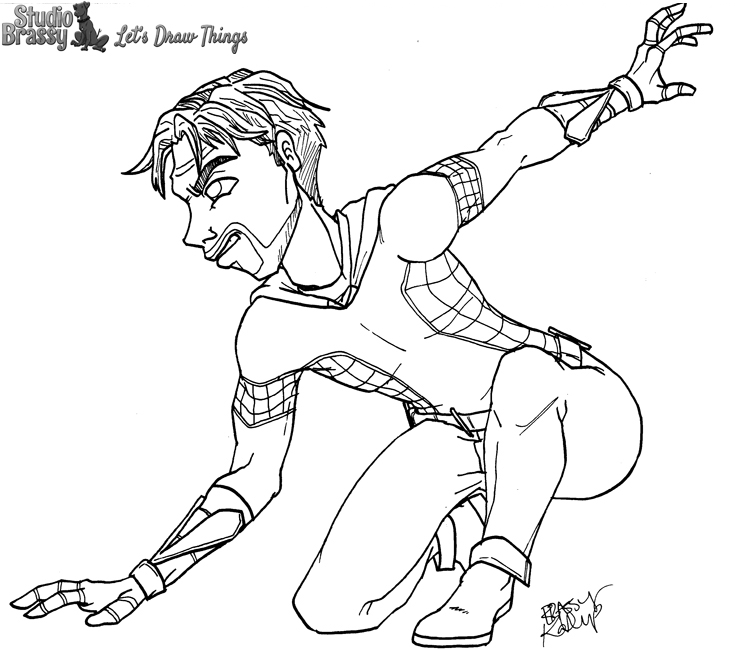 Join me again on Wednesday for some remarkable, lucky colors!