Anderson Gentry is a science fiction author who needed a website cataloguing his current books and upcoming projects for both fans and publishers. The site I designed for him included a custom header and background image to really pull the sci-fi theme of his works together. This site includes a blog, static front page, custom layout, tailored and color coordinated navigation menus, custom typography, complete coordinated site color palette, links to purchase his ebooks and printed works, and is completely mobile responsive. Site categories dynamically stack themselves based on browser size to keep content readable and professional on all devices.
Desktop Screenshot of Live Site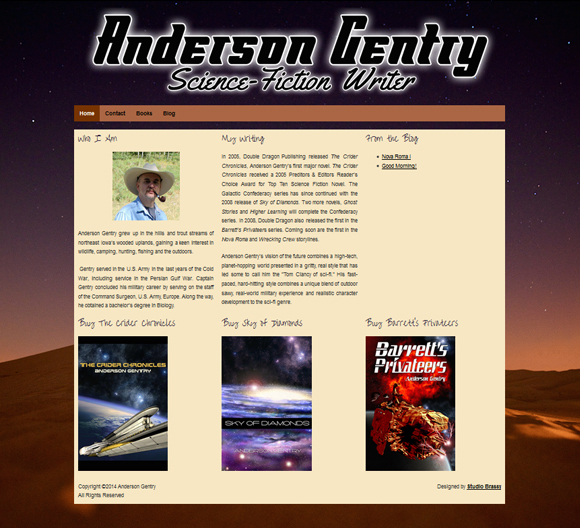 Mobile Screenshot of Live Site
(taken on iPhone 6S)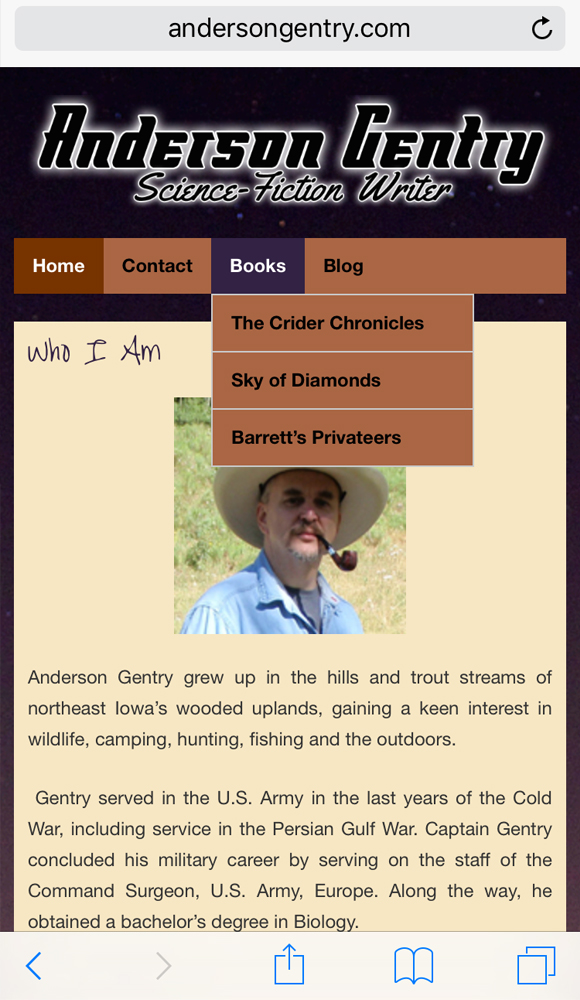 Are you ready to polish up your online presence? Use the form below to get started.