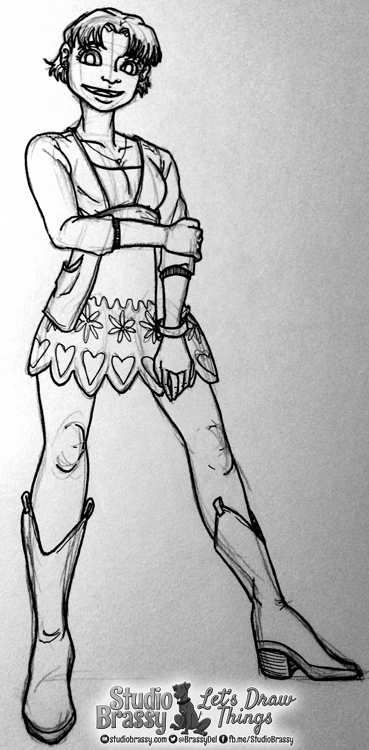 I love Maddy. She's adorable, and she's nice, and I was having a hell of a time writing her along with everyone else because she was missing her OWN story. I had trouble making a problem for her, but no problems means no growth, which means no story. I can't just let Maddy be cute and happy and smart and leave it at that. She got a couple quirks at first, but it really just makes her more endearing. There's so much "Oh, Maddy!" followed by a good chuckle for the reader, but that's not good enough. Girl was drifting through the story.
So after two months of heavy Tomodachi Forever re-writes, Maddy now has at least one Problem With a Capital P, an endearing quirk, her own sense of style (we're talking fashion here, guys), her own speech patterns, a medium problem, a hobby, a passion (what she wants to DO in life), and a story. Finally!
I knew you could do it, Maddy. Sorry it took me so long to figure out how to hear you.