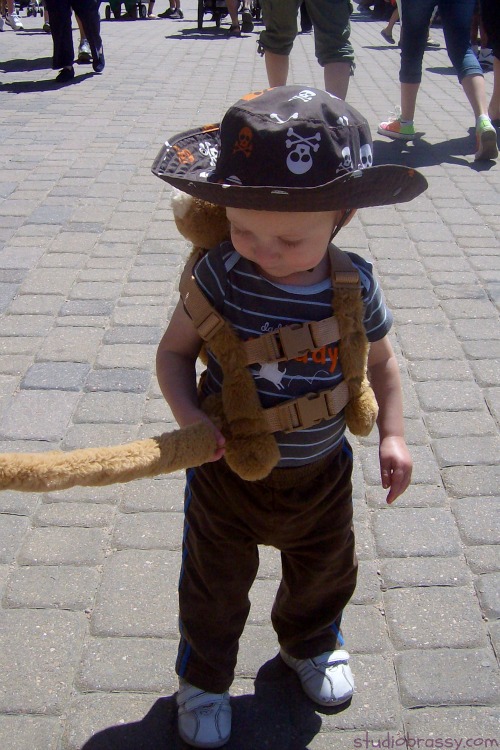 Okay, so he's not a "thing;" put down the angry emails!
Being a terrible parent, I bought Chappy one of those toddler leashes to wear at the zoo. As much as I hate them, I also think they have their place. Chappy's only 1, so he can walk and run and has zero discretion and zero concept of STAY. WITH. ME. Pixie never needed one of these because A: she could barely walk until 2, and B: she's extremely cautious and stays very close to me at all times. Plus, keeping a close eye on one disabled toddler with you at the store is vastly different than watching two toddlers out in public at a very crowded zoo (even though both Hubbles and I were there!). So if Mr. Zoom-zoom wanted out of the stroller, and he did, he had to wear the leash, which he thought was completely, absolutely, horrible and no fair and mean.
Pixie, who we've already discussed has no real need for one of these things, was completely in love with it and begged to wear it around. She also insisted that we keep the leash portion clipped to the backpack while she wore it so we could hold on to her.