I promised you guys that I'd show you my garden space when it was no longer just tilled dirt. Well. It's not just tilled dirt anymore. In fact, up until a couple of days ago, it was like this: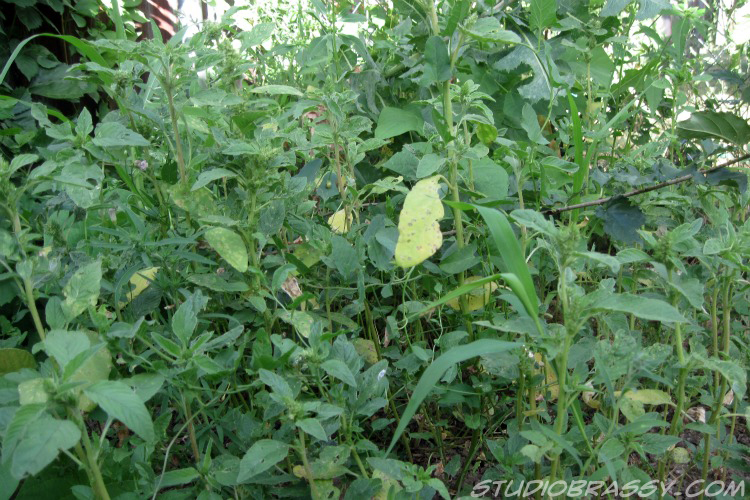 Oops.
I actually weeded it a couple of weeks ago, when it looked like this, and put down Preen. I think I didn't put enough down, though, because it shortly looked like this again. So I hand weeded (again), and was able to rescue my herbs, my zucchini, my summer squash, my tomato plants, radishes, lettuces, and green beans (sort of). I haven't quite finished rescuing the beans. Most of them I think did not survive. My broccoli certainly didn't.
But now? Ah, now it looks like this: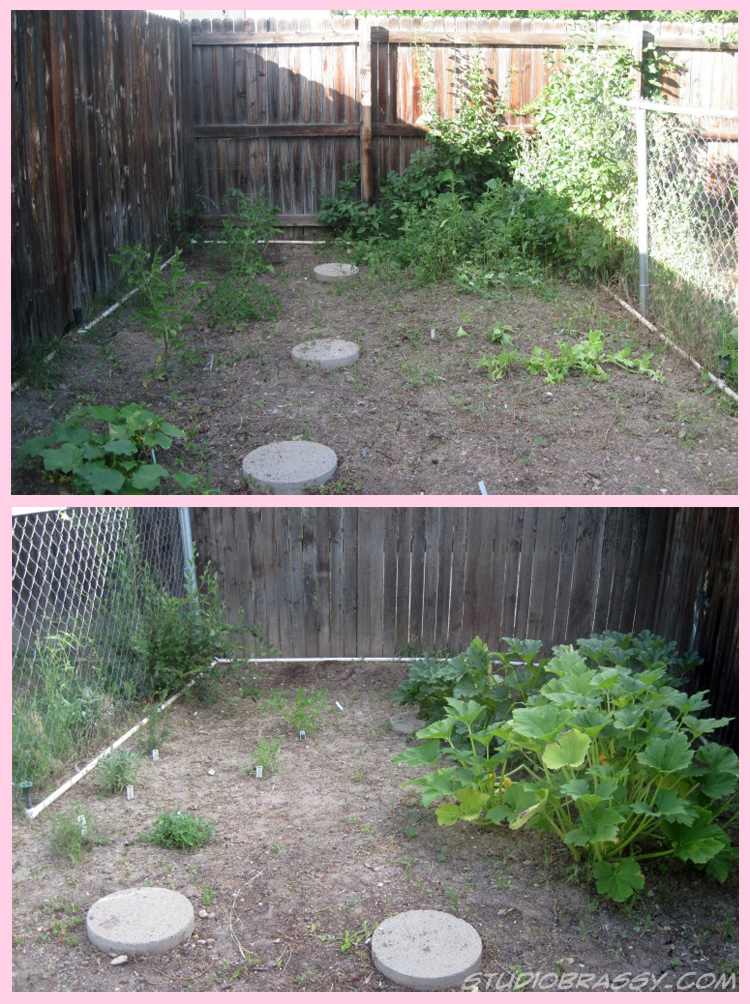 Okay, so it's not the  most impressive garden you've ever seen. That I've even ever seen. If I want to see a pretty vegetable garden, all I have to do is snoop over my neighbor's fence (which I try to limit refrain from). To me, it's still beautiful though. I grew something! We've had this garden space for five summers now, and I've just finally done any gardening at all. I don't think the previous owners grew anything here, considering how the rest of the property was "maintained," but I'm sure someone did, at some point. Maybe the first family – I hear they were lovely neighbors and took a lot of pride in the place.
We're still learning how to keep up with this whole home ownership thing, and bring this place back from it's not-so-pretty state we found it in, but it's got a long way to go. I hope, sooner than later, that the rest of my neighbors will later be able to think of us as a family that took pride in this place and took care of it.