Motherhood is a shared identity, a relationship. So when I share a story about mothering or about my kids, whose story is it? Does it matter? Well, yeah, sometimes it does.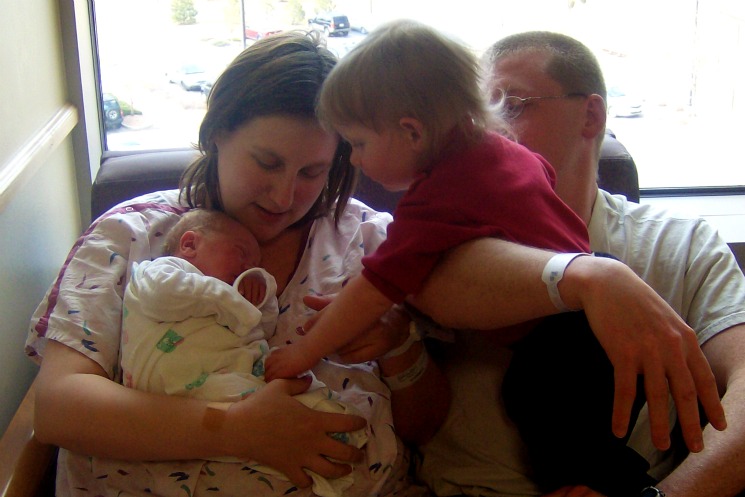 I love that there are many active online communities for parents, or really: for any darn classification you can think of. Specifically, as a stay at home parent I don't have a lot of adult interaction, and that can be really hard for me some days. My internet friends and my online acquaintances keep me socially connected, whether they realize it or not. But if I'm needing support because of difficulties at home, can I share that with the community? I need to talk about things that affect me greatly, but they aren't just my things. So where's the line? Sometimes it's obvious when something is private and sometimes not. When it comes to kid stories online, you have to remember that you can't really erase things from the web. If you post potty training photos of your kid, that will still be there when they are 10 years old, 18, 30… If you video their tantrum at 5 and put it on YouTube, it's going to be awfully hard for them to get away from that as they grow up.
I don't have a well-developed sense of personal modesty, or social boundaries, so I'll tell you guys about my crazy medical adventures and tweet about my lunch. Heck, I'll tell you about the kids' lunch, even (hint: Chappy's involves boobs). But I have to find a balance between respecting my family's privacy and respecting my own autonomy and emotional need for connection with other people. Of course, beyond the social support, sometimes you just need to announce things, to get them off your chest. The morning after I started writing this, I saw two other bloggers talk about it, and I've read about the subject repeatedly before. So I know I'm not the only one dealing with uncertainty about how much to share. That is slightly comforting, but hasn't led me to any decisions or nice, concrete guidelines.
Regardless of where I finally decide to draw the line, I'll pre-emptively promise all y'all: I won't be one of those crazy mommas posting any "successful potty training" photos. Like, ew.